Complete Compliance Transparency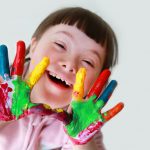 Our Compliance Records and booking confirmation emails will detail every vetting check that has been completed for our staff and when it was actioned by us. We regularly review these to ensure information remains up to date. There are current photographs of each member of staff and every piece of information for your single central register in one place.
References
We ask for as much information as possible when it comes to references. Where possible we will also speak to referees.
Identification Badges
All staff will arrive with clear and detailed ID badges for your inspection.
Annual Safeguarding Training for all staff
We provide free safeguarding training for all staff from experienced local professionals. In between training, regular updates are provided.