We are a positive and friendly team with a strong proven track record in attracting, recognising, and retaining high quality staff (Teachers, Teaching Assistants, HLTAS and Early Year Practitioners).
Skilled and informed teachers arrive promptly ready to teach. We share essential information about your school prior to their visit. If we can't find the right person, we will use our network of contacts to keep looking.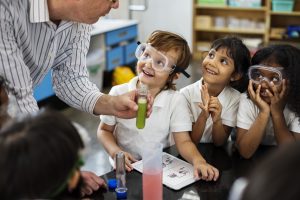 Selecting and placing the right people for roles is our strength, we do this by spending a significant amount of time getting to know our schools and team.
We have an excellent understanding of the locality and we use our technology to find the perfect teacher for your school.
Feedback about our service and staff is welcomed.  Our flexible approach means that we can accommodate new ideas and ways of working to fit in with your needs.
Be safe in the knowledge that our systems are integrated to monitor compliance data including DBS and recency of safeguarding training.  You will have access to this data in a number of formats.
Safer Recruitment is our highest priority, we keep our training and policies up to date to reflect this.
Always on hand to support when you need us most.  We are reachable outside of school hours and during the holidays.
Systems are secure, we keep your data and communications safe, and confidentiality is guaranteed.
If you are looking for an honest, professional, and efficient service providing Teachers, Teaching Assistants, Senior Leaders, HLTAs and Nursery Practitioners at fair charge rates with a happy team call us today.
Offer
Recommend another school to work with Supply Tree and receive a free day of supply! Free day of supply will be credited to your invoice after your recommended school has completed 10 bookings.